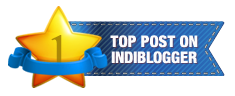 Hello my beautifuls.Wish you all a very Happy Makar Sankranti. Hope you all are busy making different sweets and savories at home. Well, this year for the first time I decided to make sweets at home. I made 2 types of Laddoos: One with Beaten Rice & Coconut and the other with Puffed Rice, Dry Fruits and Jaggery.


Laddoo with Beaten Rice(poha) and Coconut:
Ingredients:
1 cup beaten rice
1/2 cup grated coconut
1/2 cup powdered sugar
1/4 cup milk
1/4 cup ghee
1 teaspoon Cardamom powder
2-3 apricots chopped
Dry roast the beaten rice for 10-12 minutes till they turn a bit crispy and brown. Keep it aside for cooling. Once it is cool, grind to a powder form. Dry roast the grated coconut for sometime till it becomes a little brownish. Add the powdered beaten rice to it and roast for sometime. In another pan heat the ghee and pour the roasted mix to it. Once it is coated with the ghee, add the powdered sugar, cardamom powder and chopped apricots. To get the bind, add small portion of milk slowly and stir continuously. Once the required consistency to make laddoo balls is achieved take it away from the heat. Apply a bit of ghee on the palms and make small balls(laddoo).
Laddoo with Puffed Rice, Dry Fruits & Jaggery:
Ingredients:
2 cups Puffed Rice(Murmura)
1/2 cup of assorted dry fruits
1/4 cup raisins soaked in water for sometime
1/2 cup jaggery or 1/2 cup of date syrup or liquid date jaggery(Jhola Gur)
1/2 teaspoon cardamom powder
1/2 teaspoon fennel powder
Dry roast the puffed rice till it is nicely crisp. Keep it aside for cooling. Once it is cool, grind it along with the dry fruits. Roughly pound the raisins and jaggery(if you do not have the liquid jaggery)in a mortar & pestle. Mix the grounded mix, cardamom powder, fennel powder, grounded raisins and jaggery till it becomes very well bound. If required, you can add some jaggery. Make round balls (laddoos) and serve.


What do you think of these recipes? Do let me know if you have tried making some sweets at home? Or if you would love to make any one of these?
You can find more great recipes and product reviews from our friends at the
Village Bakery
.